Building Automation
Got an integration problem? Need your BACnet BBMD's configured correctly? Need advice on how to troubleshoot a broken bus? Need an extra hand with product selection?
I have six years of field experience in building automation. I was the Branch Technical Specialist at Honeywell's Markham branch providing sales advice and direct troubleshooting for key sites. I provided technical support and mentoring for field technicians. I delivered projects that required my software development background and had a high degree of technical risk, and I distilled complicated technical problems down to the basics for customers and management.
I am Niagara R2, AX, and N4 certified. I am familiar with the depths of the latter two, having written custom program objects to speed up large-scale integrations such as the linkage between VAVs and lighting occupancy sensors at the Peter Gilgan Centre for Research and Learning.
Analysis
Teasing out the signal hidden in larger datasets. Forecasting, nowcasting, categorization, and other machine learning.
🏭 Building and Facility Automation
There are countless IoT-connected buildings brimming with data that store and use none of it. This is not okay. If you invest a fortune in a modern system, take advantage of its benefits! I can deliver reporting dashboards and alerts that'll keep you informed.
I used to install building automation systems from terminal screwdriver to SQL database, so I have a good understanding of what that data means.
🤷‍♀️Forecasting
You can't know the future, but if you have the right data set you can make a pretty good guess. Automatic forecasting can notify you of an inflection in the data before it becomes a problem.
Example
Alternative Data for Home Depot Earnings Speculation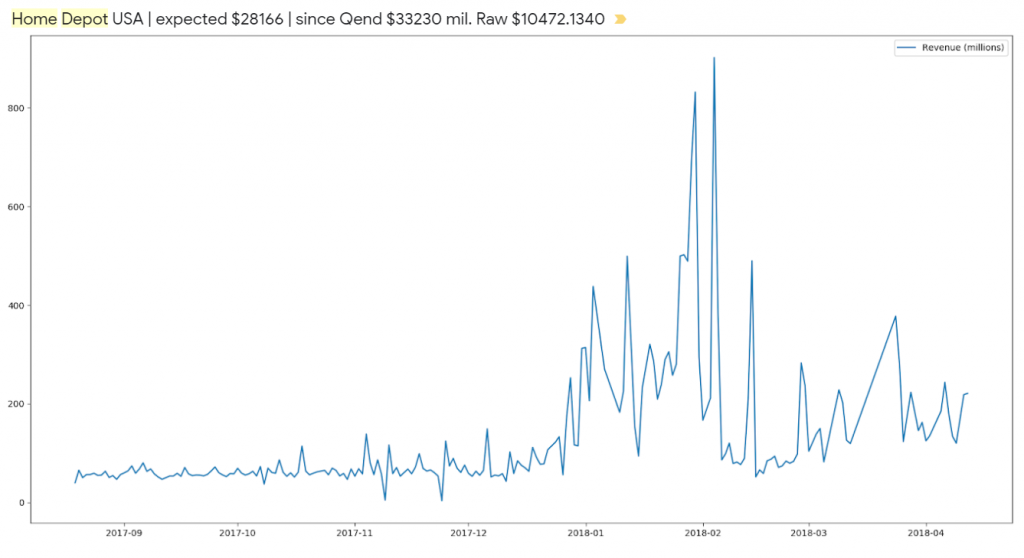 Private project collecting prices for 99941 Home Depot products Canada-wide
Capable of identifying best regional and nation-wide prices
Tracks changing prices of all items over time to identify patterns
Tracks inventory numbers of all products for all stores nation-wide
Attempted to infer revenue from change in inventory, but that particular approach wasn't successful
Acquisition
Not all data comes quietly into your database.
📈 Finance and Accounting
There are certified, experienced professionals manually entering financial transactions into Excel off pieces of paper.This is not okay. It's a waste of expertise and easy to screw up. I can help you streamline that.
🧪 Alternative Data
Is there data on a website, spreadsheet, PDF, or in an streaming video that you regularly need updated in your database? I can get that set up as an automatic pipeline.
Examples
These are some examples of relevant projects I was responsible for.
USDA Market Data Report Parser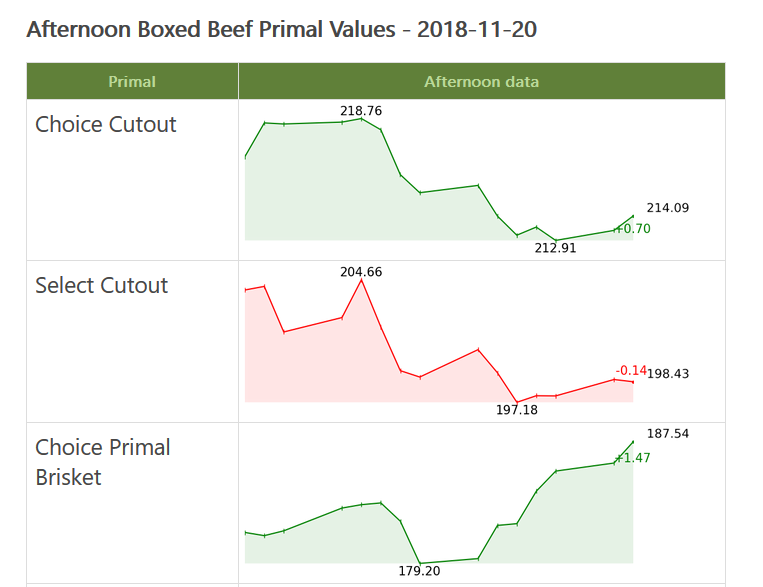 Private project developed for a private firm
Collects data from USDA reports which are human-friendly, human-typed text reports that are challenging to parse (above data is from here)
Automated execution ensures user's database is always up to date
Immediate e-mail notifications summarize new report contents with charts and statistics
Charity Job Hub
Multiple Sites, Unified Filtering

Collected job postings from the largest charity and non-profit job posting sites and harmonizes the job postings into a single database of listings
Provided a filtering interface to users to select postings based on the relevance to their careers
Supported both positive ("must have one of ...") and negative ("must not have any of ...") filters on all important columns
Helped users keep track of relevant postings with a calendar of application deadlines and in-interface marking of "applied" and "interesting" jobs
Updated daily and deletes expired postings (which many sites leave up for months)
Ultimately taken offline, as I failed to monetize it

Business Automation
Have you developed a new process that makes your business tick smoother? Enforce it with math. Software, rather than paper, should ensure that process is adhered to.
💼 Business Process Automation
You have limited time and focus. Small, menial tasks are not worth your employee's time; still, those menial tasks need to be done. I write and guide the writing of software, optimize complicated spreadsheets, and build pipelines with existing software to turn menial tasks into automatic ones.
Most businesses use Excel as a core foundation of their business process using obsolete features that make these tools giant, hulking messes. This is not okay. I can use Excel Power Query or Python to optimize your spreadsheets and reduce manual updating of formulas and rows.
Lead Generation for Property Management
I was responsible for a project that dvanced a property management company's lead generation process.
Private project collecting rental postings across several websites
Automatic version of a process they already did manually
Identifies landlords and property management companies common to several properties
Can also be used to identify trends in rental pricing
Useful for market research for property management companies to identify potential leads
Visualization
If your data has value, it has a story to tell.
I participate on Tableau Public, where you can see some of my work. I'm mostly interested in speculation with respect to the overall direction of the American stock market on there. Macro investing is cool.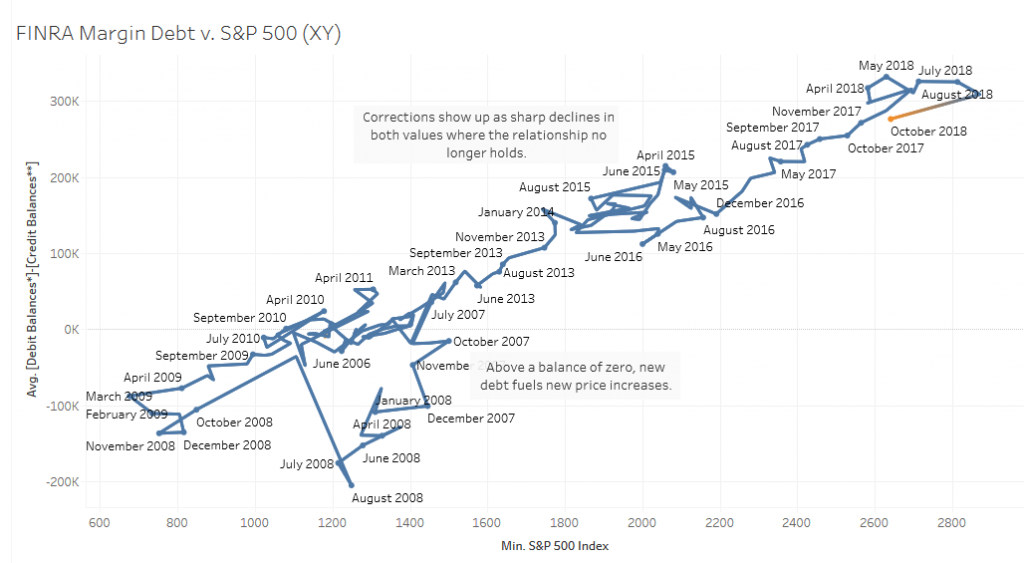 Operational Support
Help with migration, disaster recovery, infrastructure, and other operational tasks. I don't mind undocumented situations.
💻 Information Technology
There are businesses that have their data locked in proprietary systems that have no reporting functionality. This is not okay. I can free that data and distill the value out of it, or migrate you to something better.
As a software developer with experience with reverse-engineering, I have a level of comfort with arbitrary proprietary systems that you are unlikely to have in your IT department. I have a good understanding of operating systems, binary storage methods, and low level systems that allows me to dig deeper than most.
Here are some examples of relevant things I've done:
I've written a custom chat client for a proprietary chatting system that had only one official client, which was a flash based application. Mine was cross-platform and did not require flash.
I've precisely identified bugs in Honeywell's EBI system using low-level reverse engineering that required patching from the software development team. In one case, I identified a presumably unrelated patch that solved the issue as a result of my binary-level analysis.
I have migrated a 40 GB MSSQL database to PostgreSQL.
I have written a Python graphics generation API that would generate floor plan graphics for a proprietary building automation system using a deep understanding of how it stored data.
I have rewritten a payment software package written in ASP.NET in object-oriented Perl, but that was long ago 😉.
I created the VPN infrastructure that links Fleming College's building automation system to where it's hosted in Markham using Aruba 620s.
I integrated the lighting system and HVAC systems at the new Sick Kids Research Tower using BACnet, floor plans, and a lot of custom programming.
If you have a challenge to solve that you don't have support for, I'll be that support.
Contact
Latest Articles